Testing standards followed by OEMs – How are the prototypes tested?
DISCLAIMER: This is not a thread to bash any manufacturer but to understand the testing process followed by OEMs, Indian and the Global ones.
I have used examples, references and images of some models which were easily available on interest. However these thoughts would apply to all the OEMs and their models.
Before any new car is launched in India or even other global markets, we see the prototypes of these new cars being tested on the road. Looking at the number of niggles reported in the new launches in our market, makes me wonder how does the OEM test the product before launching in the market. Do they have a plan where, after X number of KMs of testing, they collect feedback, change and try a different set of parts? Does anyone have an insight into the process followed by the OEMs while testing a new model?
Mechanical Setup
Testing of the mechanical structure is the most important – engine, gearbox, chassis, suspension and brakes. To test them, the prototypes are run on different road/traffic situations. However most of the spy pics show these variants running on different wheel, tyre specifications, different body panels and definitely different lights. Apart from the mechanicals, most of the vehicle would be different from the production-spec variant.
DISCLAIMER: Images taken from the internet. Image rights belong to the respective owners.
Check out the prototype variants of the upcoming XUV500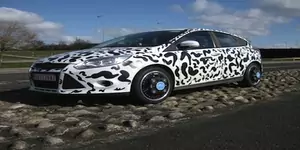 So, let's talk about testing of the mechanical setup of the car
What's the minimum number of KMs the vehicles are driven? How many different drivers are involved in this testing? Is the emission testing done while the vehicles are running on actual roads (to prevent VW like scandals)?
Are the cars tested using normal fuel available across fuel bunks in our country? In case of KIA seltos, the OEM claims the car was tested extensively with BS4 fuel but users are still facing issue after running the cars on BS4 fuel. On the other hand, a friend of mine told me that another OEM tested its BS6 powered cars using BS6 fuel sourced specially and made available to the test fleet.
Electrical and Interiors
We usually see the test cars are spotted with dummy lights and exterior panels. Many of the interior trims are ill-fitted/removed/missing. The trims are also camouflaged to be hidden from the public. Sometimes different variants of the car have significantly different feature list, all of which need to be tested separately. So what actually are the standard fittings in a test car? How long before the actual trim levels are fitted in the test cars? And then how long are the actual interior fittings used for testing?
Check out the hand rest cover is peeling off, the gear lever is different and the door panels are not in the best shape.
News Source :- https://www.team-bhp.com | Published On 3rd February 2020, 16:28