Electric Vehicle Homologation
At NP Electronic, we take pride in providing comprehensive Electric Vehicle EV Homologation services in India. Homologation is a critical process that ensures your electric vehicle complies with the legal and technical standards set by regulatory authorities. Our dedicated team of experts assists you in navigating this intricate process, guaranteeing that your EV meets all necessary requirements before hitting the roads. From validating safety features to adhering to emissions regulations, we meticulously guide you through every step. With our assistance, you can confidently drive your electric vehicle, knowing it has passed all necessary checks and is in full compliance with Indian regulatory standards. Trust NP Electronic for a smooth and hassle-free EV Homologation services in India.
Electric Vehicle EV Homologation Services Across India: Ensuring Compliance and Quality
We assist automotive companies in the process of Electric Vehicle homologation and obtaining approvals for electric vehicles.
We provide guidance on Indian & European Electric Vehicle homologation and assist you through the type approval process and certifying that your electric vehicles are in full compliance with the relevant standards and regulations.
We are well-known in the automotive industry for our expertise in electric vehicle homologation services and certifying electric vehicles, our homologation type approval service guarantees compliance of electric vehicles with the standards and legal requirements of the following:
e-mark homologation – legislation that applies to members of the European Union (EU)
E-mark homologation – legislation applying to European Union as well as Asia and Australia (1958 UNECE Agreement)
European Community (EC)
Economic Commission for Europe (ECE)
Indian EV Certification and homologation services
Other services provided are – ec type approval certificate, ece type approval, type approval of vehicles, type approval certification, type approval certificate of conformity, electric vehicle consulting, ev consulting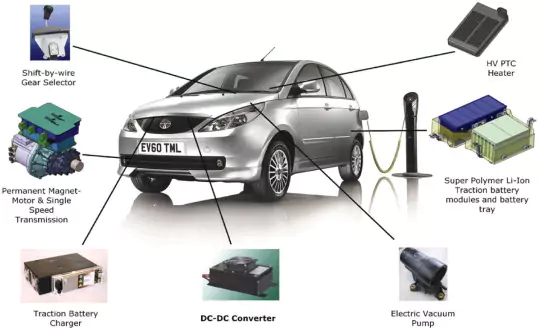 Vehicle Component Testing – Electrical components must be tested for dependability, safety and efficiency. They have to be properly inspected to ensure that they are fit, reliable. We can help you to ensure that the electrical components you use conform to regulations, legislation and international standards.
You can trust us for being an experienced partner who will support you with EV homologation, vehicle component testing, type testing and type approval for your electrical vehicles and vehicle parts around the world. Someone who will assist you during planning of homologation process and who will help you ensure that the legal and technical requirements are met. As the world's leading verification, inspection and certification company, we offer you highly experienced specialists, latest tools & methodologies.
Our technical specialists are familiar with all automotive certification requirements and can assist you through the entire product lifecycle, we can even provide assistance in phase of development. Due to our comprehensive experience and knowledge we can guide you through requirements for systems and components, making sure they get approved at the first attempt.
As an officially designated technical service provider we assist in the required test reports and other required documents you may need to get your product approved by the authorities. We conduct the necessary tests and keep in touch with the approval bodies during the homologation process.
When launching automotive products on the market, trust in our expertise as one of the leading service providers for such services industry leader, we ensure that the test certificates required in your target market meet the relevant administrative regulations and technical requirements: homologation for passenger cars, trucks and buses, trailers and semitrailers, two- or three-wheelers, agricultural machines or special vehicles.
We can even help with expertise and know-how in those regions where type approval is not based on an external test report but manufacturers confirm the conformity of their products themselves.
We are a leading global provider of comprehensive solutions for type approval, market access and electrical vehicle testing. Our specialists will be happy to assist you in the homologation of electrical vehicles, systems and components.
Electric Vehicle homologation is an important process to ensure the safety and performance of electric vehicles on the roads. It simplifies standards across countries, allowing manufacturers to market their products to a wider audience. While the process is complex and time consuming for manufacturers, the outcome is worth it for the safety and performance of electric vehicles. Ultimately, electric vehicle homologation is a necessary step for manufacturers to get their products ready for the road ahead.
Do not hesitate to contact our experts today! Our experts can walk you through homologation EV services and help you meet requirements for electric vehicles, systems and components.
You can trust us for being an experienced partner who will support you with EV homologation, vehicle component testing, type testing and type approval for your electrical vehicles and vehicle parts around the world.
Electric Vehicle Component Testing
Automotive EMC Testing and Homologation Services
With the automobile industry developing, Indian domestic manufacturers of automobile components are seeking more opportunities to market their goods around the world. However, local manufacturers who supply components to original equipment manufacturers (OEMs) must get their products inspected, certified and obtain type of release/approval. This approval must be obtained from an independent, third-party laboratory approved by that OEM.
NP Electronics provides high-level, quality services for vehicle component testing (automotive component testing) that comply with OEM standards for electric and electronic automotive components. That means that you can now test and validate systems and components, conduct quality assurance and life-cycle simulations, and prepare for release and qualifications.
Automotive EMC testing involves a number of different tests, including radiated immunity, radiated emissions, conducted immunity, conducted emissions, and environmental testing. Radiated immunity tests are used to check the ability of a vehicle's components to withstand electromagnetic fields from outside the vehicle, while radiated emissions tests are used to check the amount of electromagnetic energy that is being released from the vehicle's components.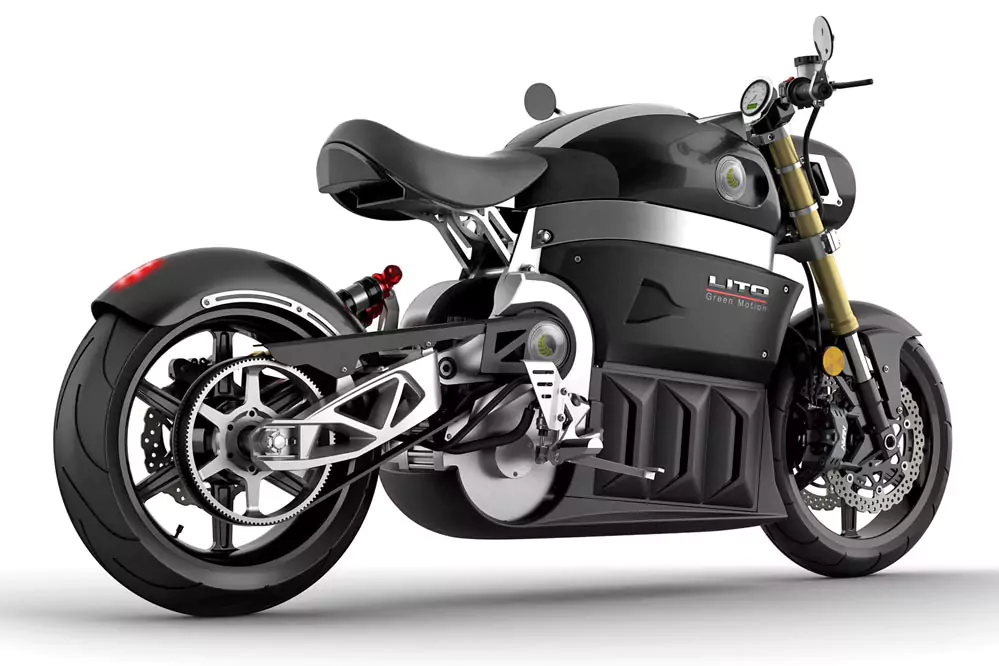 Electromagnetic emission and immunity testing
EMC test for automotive electric/electronic component according to OEMs' requirements
EMC test for automotive electric/electronic component according to national and international standards/regulations
Consulting service (Design, Test plan, etc.) and training service for vehicle and automotive electric/electronic components
Homologation service for EU market and ECE market (E mark)
EMC test for EPAC, Electric motorcycle, Electric scooter, etc…
Automotive EMC testing typically involves the use of specialized equipment and facilities, such as anechoic chambers and electromagnetic compatibility test systems. Testing is typically performed according to regulatory standards such as CISPR (International Special Committee on Radio Interference) and ISO (International Organization for Standardization) standards. The results of EMC testing are used to verify compliance with regulatory requirements and to identify and address any potential sources of electromagnetic interference or susceptibility within a device or system.
Automotive EMC testing is an important step in the homologation process, which is the process of certifying a vehicle for sale in different countries. In order for a vehicle to be sold in a given country, it must meet the standards set out by that country. Automotive EMC testing helps to ensure that the vehicle meets these standards and is safe for use in that country.
Do not hesitate to contact our experts today! Our experts can walk you through vehicle component testing (automotive component testing), Electric and Electronic Automotive Components Approval process and help you meet requirements for electric vehicles, systems and components.
At NP Electronic, We're Your Trusted Partner for Automotive EMC Testing and Homologation! Our expert team specializes in comprehensive EMC Testing and Homologation services, ensuring your automotive products meet the required electromagnetic compatibility standards. Drive with confidence, knowing your vehicles adhere to the highest industry regulations
We have high level of expertise and competency in battery operated vehicles like E-Rickshaws, E-Bike, E-Scooty, E-Auto, E-truck and E-Bus approval process and sourcing. In future, the certification and homogenization norms for E vehicles will become more and more stringent day by day. Therefore, it will become extremely difficult for traders and manufacturers to trade and sell their products. We provide consultancy for E-Rickshaw, E-Bike, E-Scooty, E-Auto certification.
We have expertise & experience of more than 20 years in the field of Electric vehicles. We are having in-depth knowledge of CMVR rules, AIS standards, BIS standards, testing procedure, passing criteria and future technology. We are in constant touch with all the prominent manufacturers of battery, charger, harness, controller, converter etc. who are sharing and exchanging information about the future trend and technical challenges for meeting those requirements.
We are having dedicated team for all our certification projects which works under the direct watch of the management. Also, we are in continuous touch with ICAT/ARAI etc. who are continuously suggesting us the future requirements for homologation.
We always strive to achieve high degree of customer satisfaction by helping them in design, development and ICAT approval of E cycle, E Scooty, E bike, E auto, E truck and E buses.
Electric Vehicle Homologation and E-rickshaw Consultancy Services
We offer consultancy services to different OEMs. The list of services we offer includes:
E-rickshaw Consultant
E-rickshaw ICAT Passing
E-rickshaw Certification
ICAT Certification of E Rickshaw
E-rickshaw Testing
E-Rickshaw Approval Consultancy
E-Rickshaw Testing And Certification
E-Rickshaw Certification Support
ARAI consultant
E-rickshaw ICAT Passing consultants
E-rickshaw Certification consultants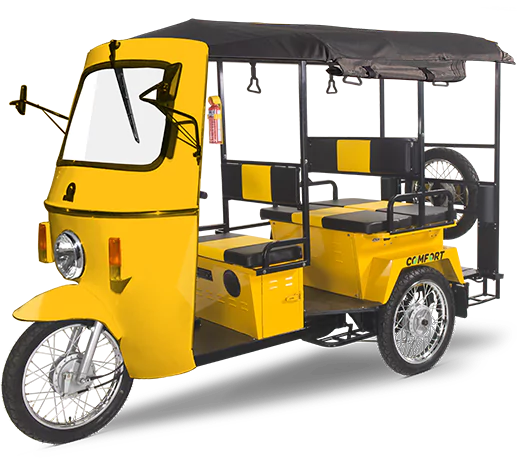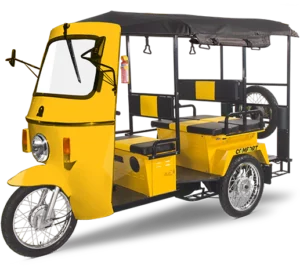 ICAT Homologation Consultant For E-Rickshaw, E-Rickshaw Certification
We are having very good track record for the ICAT approval of dozens of different types of E-rickshaws, E-cart, E container vehicle, garbage bin. tipper etc. Also we are helping to design operating manual and other technical authoring, after sales support, field failure analysis. Type approval services for tractor vehicles, technical units, systems and components Therefore we are helping not only in ICAT certification but rather we provide a comprehensive solution.
ICAT Consultant and Electric Vehicle Homologation services
ICAT Consultant For Electric Cars, ICAT Consultant For Electric Trucks, Electric Vehicle ICAT Certification, Testing and approval of electric vehicles, ICAT Consultant For E Cycle, ICAT Consultant For E Bike, ICAT Consultant For E Scooty
We provide expert services to meet the requirement of ICAT approval of Electric cars. We are fully aware about all the tests, test procedures, passing criteria and what can go wrong. We are not only helping in getting the ICAT approval but also helping in improving the quality of vehicle which in turn help in reducing the service and warranty cost of the vehicle over vehicle life. We are also helping the new OEMs to know that how established auto OEM are working in India. Also as a ICAT consultants for e-bike we know that In the next decade electric bike are on the path of becoming the 2 wheeler of the future youth. Therefore we are fully ready to help you in your endeavor making the nation clean and green.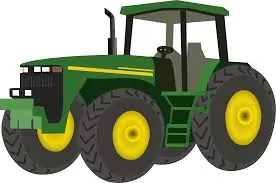 Homologation Solution for Tractors
Our expert team provides tractor homologation services and supports in all phases of the product design and development cycle – from conception to production. Our team also helps in preparing all documents required by approval and certification authorities for the homologation process and type approval process.
Type approval services for automobile process for tractor vehicles, technical units, systems and components
Our team guides you in all the processes related to type approval
Consultation related to standards, legal requirements, all other criteria related to type-approval.
Working with authorities on behalf of client for certification purpose
Working with accredited facilities example testing facilities during certification testing, Homologation relevant tests
Review and guidance on concepts, drawings, and other legally relevant documentation
Assisting in type approval document
Working with all concerned authorities for certification and approval
ICAT Certification For Horn, RVM, ICAT Certification For L5 (E auto), ICAT Certification For Bus Body and truck Body as per AIS 052, ICAT Certification For Ambulance as per AIS 125

NPElectronics is a leading organization based in Pune providing a wide range of services like ICAT Certification for horn, RVM, ICAT Certification for L5 (E auto), ICAT Certification for bus body and truck body as per AIS 052, ICAT Certification for Ambulance as per AIS 125, ICAT certification for Bus body and truck body AIS 052
EV Homologation Consultants in India: Your Trusted Compliance Partners
Launching an electric vehicle (EV) requires meticulous attention to regulatory compliance. NP Electronic's EV Homologation consultants in India are dedicated to providing expertise and guidance throughout this compliance journey. With a team of knowledgeable professionals, we ensure that your EV complies with all the necessary legal and technical standards. Our consultants work closely with you, offering insights and strategies to navigate the complex process of homologation. Trust NP Electronic to be your partners in achieving compliance and setting the stage for a successful entry of your EV into the market.
Navigating Compliance with EV Homologation Consultants
When it comes to launching your electric vehicle (EV) in a new market, compliance with regulatory standards is a pivotal step. EV Homologation consultants play a crucial role in ensuring that your EV adheres to all the legal and technical requirements mandated by the respective authorities. At NP Electronic, we offer expert EV Homologation consultants services, guiding you through the intricacies of compliance. Our experienced consultants possess a deep understanding of the regulatory landscape and provide tailored solutions to streamline the homologation process, ensuring a smooth and successful market entry for your EV.
Frequently Asked Questions
Automotive Electromagnetic Compatibility (EMC) Testing ensures that vehicles comply with electromagnetic emission and immunity standards. It's crucial to guarantee that electronic components in vehicles function harmoniously and do not interfere with other electronic devices, ensuring safety and reliability on the road.
Some of the key safety standards for EV homologation in India include requirements for crashworthiness, occupant protection, braking performance, and handling stability. These standards are designed to ensure that EVs are safe to operate on Indian roads, and are based on international best practices and standards.
EV homologation in India has several benefits, including ensuring that all EVs meet minimum safety and environmental standards, protecting consumers from substandard or unsafe vehicles, promoting the adoption of clean and sustainable transportation technologies, and enabling Indian EV manufacturers to compete in domestic and international markets. Additionally, homologation can help to build consumer confidence in EVs, which may help to accelerate the adoption of EVs in India.
Incoming searches – Electric Vehicle (EV) Homologation Services, Type approval services for Ev automobile, ICAT Homologation Consultant For E-Rickshaw, Electric Vehicle I-Cat Approval, E-Rickshaw Certification, ICAT Consultant For Electric Trucks, ICAT Consultant For E Cycle, ICAT Consultant For E Bike, Tractor homologation services, ICAT Certification For Horn, RVM, ICAT Certification For L5 (E auto), ICAT Certification For Bus Body and truck Body as per AIS 052, ICAT Certification For Ambulance as per AIS 125, vehicle component testing (automotive component testing), ec type approval certificate, ece type approval, type approval of vehicles, type approval certification, type approval certificate of conformity, electric vehicle consulting, ev consulting, Type approval services for tractor vehicles, technical units, systems and components, ICAT certification for Bus body and truck body AIS 052, Testing and approval of electric vehicles, Electric Vehicle ICAT Certification, E-rickshaw ICAT Passing consultants, E-rickshaw Certification consultants, EV charging interface, electronics & components testing, iCAT certification for E-Scooty, iCAT certification for E-Bike