CIRT now authorised body to check vehicle emissions
With growing emphasis on adopting green technology in vehicles, city-based Central Institute of Road Transport (CIRT) has, for the first time, become an authority to certify vehicle engines for their emission standards.
Earlier, such tests could only be carried out at Automotive Research Association of India (ARAI).
CIRT, being a nodal agency, is mandated with testing and certifying heavy commercial vehicles and public sector vehicles. This new facility will be an addition to the existing vehicle certification authority held by the institute.
Operating under the Ministry of Road Transport and Highways, CIRT recently signed an MoU with FEV India — a German company in the automobile sector — on March 23. As part of this year-long agreement, powerstrain testing and certification facilities of FeV will be used by CIRT scientists.
"Under this MoU, vehicles would be tested for their gaseous emissions using the FeV facilities, which are NABL accredited," an official from the safety and homologation department told The Indian Express.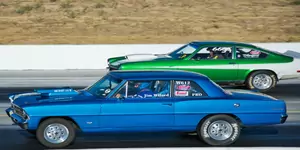 When asked, why the institute did not possess its own emission testing facility, the official said a plan is on the cards.
"A proposal has been sent to the ministry for review and we are awaiting further communication," he said.
Pointing out the emphasis being given to going green and designing battery-operated cars, CIRT Director Capt (Dr) Rajendra B Saner-Patil said, "With this agreement, we are hopeful of bringing about improved quality in emission-testing facilities alongside finding ways to introduce environment-friendly alternate fuels for vehicles."
Some of the tests conducted on the vehicles include checking levels of hydrocarbon, carbon monoxide, oxides of nitrogen and particulate matter. This is done for vehicles across engines — petrol, diesel, LPG, CNG, methanol or ethanol-based ones. Their performance will also be evaluated at development stages.
News Source :- https://indianexpress.com | Published On April 3, 2017 9:21:18 am